April 14, 2014 -
Dr. David Chao
Monday Morning MD
The NFL and NFL Players Association (NFLPA) met last week for two days. One confirmed topic of discussion was workplace conduct, while other potential topics included the addition of games to increase revenue and excitement.
Eric Winston, the newly elected NFLPA president, is against an 18-game regular season, saying, "I won't let it happen." The players don't want the risk of injury that comes from two extra weeks of games resulting in a grand total of 32 extra contests. Based on my personal tally from 17 years as an NFL team physician, that statistically could mean 30 or more major injuries and a minimum of 300 other minor injuries.
While the 18-game regular season concept is currently dead, Commissioner Roger Goodell has proposed adding one playoff team and one playoff game to each conference. Winston has publically said he is not against this. It would mean only two additional playoff games and minimal increased injury.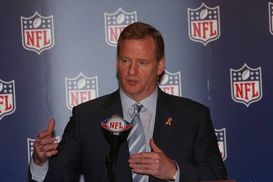 ICONAn additional bye week could be the first step towards increasing the NFL season.
I would propose another way to increase both revenue and safety without playing any extra games: Add a second bye week.
The bye week was introduced in 1990 and is widely accepted by fans, players, coaches and management. Players like it and look forward to some time off during the long season. This gives them a chance to visit home and/or recover from exhaustion or injury.
Medically, a second bye week makes sense. Bye weeks give players an extra chance to recover. I have even scheduled in-season "tune up" arthroscopic surgery for the bye week in order for the player not to miss a game. A second bye week would be an additional chance for players to get healthy through extra rest.
In a league where the mantra is to never look past the current week's opponent, players and teams may not always know whom they play in two weeks but, rest assured, everyone knows if the bye is two weeks away.
In my discussions with NFL players, they like the bye week enough that they wouldn't mind a second one. Currently, the single bye week sometimes comes too early or too late in a season.
Adding this second bye would permit for one off week during the first half of the season and one during the second. In 1993, the NFL had two bye weeks, but changed back to one due to TV ratings. With the current ratings strong, going back to two bye weeks could work very well. I have felt this way for a decade, but in this era of player health and safety, the time is now.
Currently when teams are on a bye, there is still more football than one can watch on Sunday. Not counting primetime games, there are at least ten contests for the two traditional Sunday daytime slots.
This plan would add an extra week of meaningful games on television. It would add an extra Sunday night, Monday night and Thursday night game. It would not increase injury and would help with recovery and safety.
There have been some safety concerns regarding Thursday games. What better way to address that than to only have teams coming off a bye play on Thursday? Using this pairing with a bye concept, even Wednesday night games could become safely feasible.
If there was concern that 18 weeks to play 16 games was making the season too long, it would be simple to drop one preseason game in order to keep the regular season the same length.
Bye weeks have been welcomed and a second bye week would be good for player health and safety. Fans would have more meaningful weeks of football and the NFL and NFLPA would have more television revenue to share.
Sounds like a win-win to me.
MMMD 1: Eli Manning has ankle surgery
The New York Giants star quarterback is the second starting signal-caller to undergo ankle surgery in the last several weeks. Carolina's Cam Newton had ankle surgery on March 24.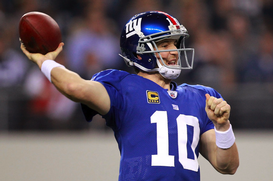 Manning recently underwent ankle surgery, but is expected to be 100 percent by Week 1.
By report, Manning's ankle surgery is arthroscopic and much less invasive than Newton's, which required an incision. The Carolina quarterback's surgery was reported to be a ligament repair/tightening that is expected to take four months. Manning's recovery timeline is six weeks. This likely means it is a simple scope surgery that does not require structural tissue to heal.
Both quarterbacks had surgery performed by the same foot and ankle specialist in Charlotte. I anticipate no issues for either signal caller for the upcoming season.
MMMD 2: Wonderlic scores and privacy
The Wonderlic Cognitive Abilities Test measures one's math, vocabulary and reasoning skills. It is given to all players as part of the testing at the scouting Combine.
The NFL Network's Albert Breer tweeted the Wonderlic scores for quarterbacks Johnny Manziel (32), Blake Bortles (28) and Teddy Bridgewater (20). It seems like every year we have scores leaked to the media.
Although it is not technically part of a player's medical record, I still believe privacy is deserved. I think we would all consider our own SAT scores private unless we chose to release it publically.
Dozens of people on each of the 32 teams rightfully have access to the Wonderlic data as part of the scouting process. I don't blame the media for reporting information they obtain, but perhaps the NFL should address the issue of these leaks if it is coming from the teams.
MMMD 3: Precedent for Mettenberger and Murray early ACL recovery
Zach Mettenberger shined at his LSU Pro Day workout just 13 weeks after ACL surgery. Ironically, his offensive coordinator (Cam Cameron) has coached another quarterback who demonstrated this type of quick recovery. Although Cameron left the Chargers prior to the injury, Philip Rivers tore his ACL in 2008 and returned to full mini-camp practice just 100 days after his surgery.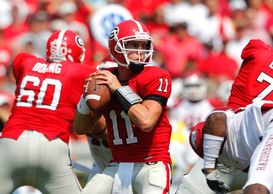 ICONAaron Murray's Pro Day is on Wednesday.
After Rivers' ACL rehab, many felt his footwork and mobility improved from all of the physical therapy. Mettenberger is hoping for the same results and his recent workout should help his draft status.
Former Georgia quarterback Aaron Murray is trying to do the same thing at his April 16 Pro Day workout. He has the advantage of being almost five months removed from ACL surgery.
This doesn't mean every player can have an ultra quick recovery, but Rivers has set the precedent for both Mettenber ger and Murray.
MMMD 4: Schofield fails one physical, but passes another
Linebacker O'Brien Schofield reportedly was set to sign a two-year, $8 million contract with the Giants when he failed his physical. Schofield is now reported to have passed a physical taken with the Titans.
As I described regarding the Rodger Saffold-Oakland Raiders situation, this is not uncommon. The Giants doctors were not wrong. Medicine is more of an art than a pure science. Team physicians can look at the same injury in different ways.
MMMD 5: ACL tear at Saints private workout
Clemson offensive lineman Brandon Thomas was invited to a pre-draft visit and workout with the New Orleans Saints. During non-contact drills, Thomas tore his ACL.
Since Thomas is not an NFL player yet, the timing couldn't have been any worse for him. His injury is not covered under the Collective Bargaining Agreement and his draft stock will be greatly affected.
Fortunately for Thomas, the Saints will likely cover his surgery and rehab expenses. In my NFL experience, this is usually done by teams as a "do the right thing" situation, although there is no obligation to do so.
MMMD 6: Brandon Moore suspended four games
Washington defensive end Brandon Moore was suspended for violating the NFL Policy and Program for Substances of Abuse. Typically, suspension only comes from a second offense.
Of note, performance enhancement is an entirely different and distinct drug testing program and carries a suspension for a first offense.
Although Moore can participate in all offseason and preseason practices and games, his chances to make the team may have taken a significant hit.
MMMD 7: Pro Bowl in Arizona for 2015
The NFL recently announced that the Pro Bowl will be held at the same site as the Super Bowl next year. Many predict players will start grumbling about not going to Hawaii, as well as an increase in "injury" replacements.
The last time the Pro Bowl wasn't held in Hawaii was 2010. I was fortunate enough to be selected as AFC team physician. There didn't seem to be an increase of players opting out due to "injury" that year.
There were some player complaints, but they mostly had to do with the event appearing as a weak opening act for the Super Bowl. For example, some players and staff had to move hotel rooms and return rental cars prior to the Pro Bowl game in order to accommodate Super Bowl teams.
My only suggestion to the league is to choose different hotels for the Pro Bowl players and the Super Bowl teams. The seclusion and privacy of the host hotel gives the Hawaii Pro Bowls a unique feel that allows for that special all-star camaraderie to develop.
MMMD extra: ACL surgery series – Week 13
We are now over three months into this series chronicling ACL recovery. Patriots tight end Rob Gronkowski and Broncos linebacker Von Miller underwent surgery on the same date and this is used as a benchmark for hypothetical recovery.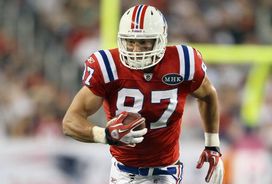 Gronk is on his way back, but it's going to take some time.
Although I have performed several thousand ACL surgeries and was elected into the prestigious international ACL study group, I want to make it clear I am not treating either player. I also am not predicting exactly where each player is in their recovery timeline. My comments here are based on my accelerated rehabilitation protocol, which presumes all things are going as smoothly as possible.
This column also assumes an isolated ACL tear. Not all ACL tears are the same. For example, it is believed that Gronkowski has a multi-ligament injury and may even have associated cartilage damage.
This past week, Albert Breer reported on the NFL Network that Gronkowski met with his surgeon and has been given the go-ahead to start jogging soon. The earliest I allow my patients to start to jog is six weeks. This doesn't mean something has gone wrong. It probably has to do with the complexity of Gronk's original injury that likely involved his MCL as well.
Follow David on Twitter: @profootballdoc
Dr. David Chao is a former NFL head team physician with 17 years of sideline, locker and training room experience. He currently has a successful orthopedic/sports medicine practice in San Diego.