August 04, 2014 -
Dr. David Chao
Monday Morning MD
On August 4, 2011, the NFL and NFL Players Association made a historic announcement regarding their intention to implement testing for human growth hormone (HGH). Monday marks the three-year anniversary of this announcement, yet there is still no protocol in place.
The NFL was supposed to be the first major sport to test for HGH. With the delay, Major League Baseball became the first to perform random HGH testing in 2013.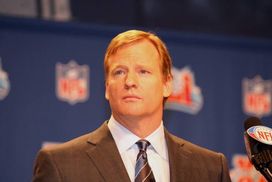 ICONIt's been three years since the NFL announced a plan for HGH testing. What happened?
The NFL and the NFLPA blame each other for the delay. HGH testing is a complicated issue as HGH is naturally present in all of use. The hard part regarding blood levels and protocols has apparently been worked out. The sticking point has been reported to be the power of Commissioner Goodell in vetting discipline.
I don't know which side (maybe both) is at fault for the delay. I just know that three years is a long time and there is no end in sight. One NFC starter estimated that 10-15 players on each team use HGH.
HGH is primarily used by players to recover from both their injuries and the rigors of football, but also to battle the effects of "Father Time." As a NFL team physician, no player ever shared with me their specific HGH use or named other teammates as users, but no player denied the significant presence of HGH use.
One NFL player told me last week that HGH use is, at this moment, more prevalent than marijuana use. Of course, this comment needs to be tempered with the fact that marijuana use is cyclical as July and August marks the annual substance of abuse mandatory testing period. The point is, without testing, HGH use has become common.
The current policy seems inconsistent. Significant suspensions exist for steroid use and marijuana use, yet there are no penalties for HGH use. It is time for the NFL and NFLPA to put their differences behind them. For the good of the league and players, HGH testing should finally begin.
MMMD 1: Josh Gordon has valid points in his marijuana appeal
No, I am not saying that second hand smoke is a valid defense. A player is responsible for whatever goes into his body. One might also argue that a player shouldn't put himself in position to be breathing second hand smoke. Gordon also needs to take responsibility for being in Stage III of the drug program due to his previous violations.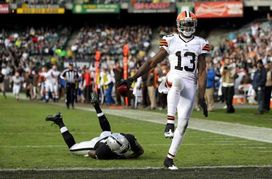 Gordon led the NFL with 1,646 receiving yards last season.
What I am saying is that the attorneys for Josh Gordon may have valid technical arguments. Gordon has tested negative over 70 times including up to ten times a month. Only his "A" sample was over the 15ng/ml limit. The "B" sample was under. The Olympics raised its positive threshold to 10 times that of the NFL (150ng/ml) to avoid the second hand smoke issue.
Although it is very difficult to overturn a suspension, when it does happen, it is usually due to technicalities regarding the process and rules. Gordon's team raises those issues here. This may be why his current appeals hearing has run over to at least a second day and why he might have a chance to overturn or reduce his year-long suspension.
MMMD 2: Potential media overreaction to injury
In this era of immediate information, being first to report can lead to incorrect speculation and assumptions.
When Eric Berry was "carted off" the field by the Chiefs, there was temporary hysteria and overreaction. The use of a cart has come to imply serious injury, but that simply is not the case. For example, Richard Sherman was carted off for his Super Bowl ankle injury but returned for the postgame celebration. Berry was carted off in the front seat with no splint and the injured extremity in a dependent position. This doesn't happen if there is a serious injury and, indeed, Berry has returned to practice with a sore heel.
Another potential example relates to San Francisco defensive lineman Glenn Dorsey, who it was assumed was going to miss the entire season due to his biceps tear and need for surgery. I have treated NFL players who have come back after biceps surgery the same season. Although the 49ers could place Dorsey on IR, they could also keep him active or place him on IR/designated for return.
Certainly, I am also opining on injury information from a distance, but I am trying to base it on insider knowledge of treating NFL players. My method will never be perfect, but I feel it is more accurate than media speculation and implication.
MMMD 3: Paul George horrific injury worthy of a high-energy football fracture
By now, most have seen the gruesome open tibia and fibula fracture that occurred when Paul George's foot landed on the base of the stanchion. This created an abnormal force/torque on the leg causing the damage akin to Joe Theismann's career-ending injury.
Fortunately, with medical advances, this will not be the end of George's career, but it is likely the end of his upcoming season.
This injury illustrates the unbelievable energy our bodies can tolerate. High forces applied in the right direction leads to no injury. A force or torque of a simple misstep in the wrong orientation leads to freak injuries.
MMMD 4: Failure to disclose physical condition
Since 2012, this little known and not often used designation is available to NFL teams. As the name implies, the "failure to disclose physical condition" designation is for players who don't reveal all pre-existing injury information to a club.
An accurate history is a vital part of every physical examination. If past injury information or known medical conditions are withheld, that could affect a player passing a physical. Not every issue is immediately diagnosable through routine tests and office examinations.
Although it is rarely used, this week the Texans released tight end Chris Coyle with the failure to disclose physical condition designation. Ironically, one of the roster spots that opened up to sign Coyle was created when defensive end Tim Jackson was released with the same failure to disclose designation.
Players are required to be honest regarding their medical health prior to signing a contract. In my team physician experience, players understandably downplayed their injury histories, but they are not permitted to withhold information. My guess is that this designation will end up with considerable attention as it is used more often in the future.
MMMD 5: Tracking devices to be placed in shoulder pads
The NFL announced that it would install real-time location systems (RTLS) in 17 NFL stadiums this year. Radio-frequency identification (RFID) transmitters will be placed into the shoulder pads of each player. Together, this will generate a whole new category of real-time data such as position, speed and distance.
This technology has been used before in international sports like soccer and rugby. For example, the USA rugby team uses RFID transmitters during practice and games to track player position and workload.
This is likely the first step in real-time technology that may ultimately have health and safety implications. RTLS could be used to gather player fatigue or injury related data. My hope is that this technology ultimately leads to real-time transmitters in helmets to aid in the recognition, diagnosis, prevention and study of concussions.
MMMD 6: The San Antonio Raiders?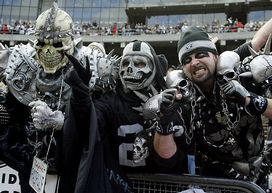 Despite a loyal fan base, the Oakland Raiders have the worst stadium in the NFL.
The President of the San Antonio Chamber of Commerce said the Raiders were taking a "serious look." Raiders owner Mark Davis admitted to a San Antonio meeting.
Although any move is a long way from happening, a change is needed in Oakland. It is the only multi-purpose baseball/football stadium in the NFL and has the worst facilities. In this health and safety era, the dirt infield poses injury issues and both the NFL and Raiders will need to address it soon.
Even Steelers owner Art Rooney II agrees: "Something is going to have to give."
MMMD 7: NCAA concussion lawsuit proposed settlement
An agreement pending judge approval would provide $70 million in testing for head related injuries in former college athletes. These terms are vastly different from the pending NFL settlement, as there will be no monies awarded to any NCAA athletes without further individual litigation.
The agreement would also force the NCAA to establish concussion protocols and "ensure student-athletes have access to high-quality medical care by physicians with experience in the diagnosis, treatment and management of concussion."
It's interesting that it required litigation for the NCAA to be forced to have a concussion policy and to require that student-athletes have access to high-quality medical care. Ever year the Combine shows us that not all athletes get quality care in college, which is precisely what the unionization movement was about.
MMMD extra: ACL surgery series – Week 29
With medical advances, it is no longer unusual to see quick returns to sport. What used to take nine months to a year to recover, we now see done sometimes in six-months. This does not mean that just because Patriots tight end Rob Gronkowski and Broncos linebacker Von Miller are over the six-month mark from ACL surgery that they are good to go. Every ACL injury is unique and we have discussed how the associated injuries can complicate recovery.
Even though returns are quicker, it doesn't mean a player reaches 100 percent any earlier. There is no good way to speed up biology. The graft needs time to incorporate and become live tissue, a process that has been coined "ligamentization."
The process of turning any tendon graft into a ligament takes a minimum of 18 months. Remember, the graft is only a scaffold for the ligament to grow into.
Despite early returns to sports, this is why the second season back after ACL surgery is usually better than the first.
Follow David on Twitter: @profootballdoc
Dr. David Chao is a former NFL head team physician with 17 years of sideline, locker and training room experience. He currently has a successful orthopedic/sports medicine practice in San Diego.