June 02, 2014 -
Dr. David Chao
Monday Morning MD
Last season there was plenty of talk regarding the increase in ACL injuries. The first day of OTAs this season has already produced two ACL tears (Cowboys LB Sean Lee and Bears WR Domenik Hixon).
The NFL released information indicating that ACL injuries were down during the regular season last year. Jenny Vrentas of The MMQB studied the issue and concluded that the 2013 preseason total of 27 ACL injuries was the highest since 2004.
The new CBA mandates less practice time, eliminates two-a-days and reduces the amount of player contact. Why would preseason/practice ACL injuries increase (or even stay the same) when they should go down due to the new protections? Last season, according to USA Today's Tom Pelissero, there were six ACL tears sustained during OTAs and mini-camp alone. In my team physician experience, the majority of the time we suffered at least one season-ending injury during off-season practices. Statistically, the ACLs suffered by Lee and Hixon, won't be the last during the OTAs.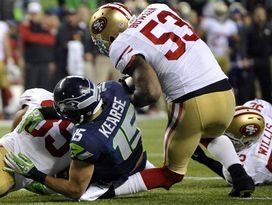 Bowman's ACL tear mechanism shows his left foot/ankle is pinned, but there is no direct knee contact.
Medically, it is well known that most ACL tears are non-contact injuries. Vrentas analyzed data from 32 ACL injuries last season and found that 75 percent (24) occurred without contact. The horrific multi-ligament injury suffered by 49ers linebacker NaVorro Bowman during January's NFC Championship game did not involve a blow to his knee.
With the vast majority of ACL injuries being non-contact, the elimination of contact in the new CBA understandably doesn't reduce tears. However, the limitations on the number of OTAs, practices and elimination of two-a-days should reduce ACL tears, but that has not been the case.
The new motto around the league seems to involve increased speed and tempo in practice. Philadelphia's Chip Kelly preaches more plays and faster in/out of the huddle. Other teams like the Dolphins practice on two simultaneous fields to increase efficiency. Practice habits are accelerating in the NFL. Walk-throughs have become run-throughs. This parallels the way the game is changing but also allows coaches to make practice more productive within the new CBA limitations.
The non-contact high-speed practices may unintentionally create a template for ACL tears. Coaches are programmed to prepare in a certain way. Since practice is limited, they naturally will try to get as much out of each session as possible by increasing tempo.
Some, including New England's Bill Belichick, have blamed any increase in injuries on the decrease in the number of off-season, pre-season and in-season practice sessions due to a lack of conditioning. Many have implicated the lowering of the target zone due to concussion prevention rules. Various experts link artificial surface/shoe interface as having the foot planted and sticking in turf can cause an ACL tear much like a ski binding not releasing. Several point out the 2012 offseason roster increase from 80 to 90 players. Others simply attribute chance and small sample size.
The NFL carefully monitors safety trends with their injury surveillance system. It is unlikely that any single reason above can explain all ACL tears. The answer is likely multi-factorial. In this player health and safety era, the NFL and NFLPA will continue to try to find ways to decrease injury. Sometimes these changes have unintended consequences.
MMMD 1: Did Dallas violate the rules of non-contact practice?
Media reports of Sean Lee's knee injury implicated the Cowboys as rookie Zach Martin was engaged with Lee on the play in question. ESPN video leads one to believe contact caused the ACL tear. Upon closer video inspection however, Lee's left knee gives out before the incidental contact and Martin does not cause the injury.
The Cowboys do not appear to have violated the OTA rule regarding non-contact practices. Helmets were used but players were not in pads.
Basketball is a non-contact sport but players still collide. With 22 football players going full-speed during practice, some incidental contact is inevitable. As much as coaches preach "staying on your feet," unfortunately, injuries still happen during non-contact practices.
MMMD 2: Sean Lee not done for season yet
The star linebacker will undergo ACL surgery, but that may not end his season. The Cowboys have not placed Lee on injured reserve and he is reported to have an isolated ligament injury.
There is precedent for a return from isolated ACL injury in the same calendar year. Chargers linebacker Melvin Ingram tore his ACL last May, started the season on the physically unable to perform (PUP) list and returned to play in San Diego's final six contests including good performances in two playoff games.
There is no guarantee that Lee's recovery timeline will allow him to return or that the Cowboys will even be involved in meaningful games late in the year. In any case, medical advances may make it possible for Lee to play this season. More details below in our weekly ACL recovery segment.
MMMD 3: Trio of star quarterbacks on track after surgery
Cam Newton, Eli Manning and Tony Romo are all recovering from surgery. All three showed good signs of progress during OTAs last week.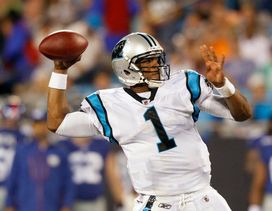 Day by day, Newton continues to improve.
Newton had surprise ankle ligaments repair surgery in March that was projected to take four months to recover from. He did not participate in team drills for OTAs, but he did throw on the side and after practice. Head coach Ron Rivera indicated potential mini-camp participation.
Eli Manning had arthroscopic ankle surgery in April and appears to be on track for his anticipated six-week recovery. He took first team snaps at OTAs last week.
Tony Romo had low back surgery in December that brought an end to his season. At OTAs, he was seen throwing lightly and is said to be a month away from full recovery, which would be six months from surgery.
MMMD 4: Jairus Byrd has back surgery
The Saints' prized offseason free agent acquisition recently underwent low back surgery for a disc issue. The Pro Bowl safety signed a $54 million ($26.3 million guaranteed) contract near the start of the free agency period.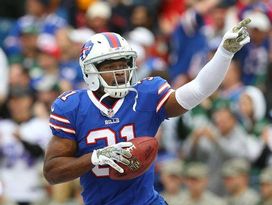 The Saints are hoping their prized free agent acquisition is 100 percent by Week 1.
Byrd has had previous back issues and head coach Sean Payton said the surgery wasn't "something that needed to be done," but all parties agreed to do it.
Low back surgery requires dissecting through many layers of muscle tissue and results in a difficult recovery. In my team physician experience, the opening number for recovery is three months. That would put Byrd's return during training camp. Hopefully he recovers well, but that doesn't leave much room for error.
MMMD 5: Playoff expansion tabled: Other solutions possible
The NFL owners recently tabled playoff expansion talks. The NFLPA says playoff expansion must be negotiated and cannot be unilaterally instituted.
As NFL reporter Dan Pompei points out, a big reason to expand the playoffs to seven teams is that several No. 6 seeds have gotten hot late in the season and gone on to win the Super Bowl. A second reason is elevated fan interest by increasing the number of teams that could qualify for the postseason.
Here's another suggestion that would incorporate both of these points but not add games. What if the first wild card spot (fifth seed) had to visit the team with the best non-division winning record, as is currently the case. Let's then have the second wild card (sixth seed) awarded based on the team with the best non-division winning second-half of season record. This way, it rewards teams that get hot and keeps teams with a poor first-half record alive.
Another way to improve player health yet still expand revenue would be to play the same number of games, but have two bye weeks.
MMMD 6: The HGH blame game continues
The NFL and the NFLPA agreed to human growth hormone (HGH) testing three years ago, but it has yet to begin.
The NFL blames the NFLPA for dragging its feet. The NFLPA blames the NFL for insisting that commissioner Roger Goodell be the judge, jury and executioner on HGH infractions. It seems that all the other HGH testing issues are resolved.
Since both sides have agreed to the testing, but not the penalties or appeals process, why not start testing for HGH now anyways? The penalty/appeals process can be worked out later. Even without a penalty in place, the fact that testing for HGH exists would be a deterrent to players. Even if not suspended or fined, no one wants to be publically called out as a cheat.
MMMD 7: NFL to fund athletic trainers in underserved high schools
The NFL Foundation and NFL teams have started a $1 million initiative to provide sports medicine care in areas of need. This is all part of the bigger three-year, $25 million commitment for health and safety projects.
Certified athletic trainers (ATCs) are the front line of medical care in football. NFL teams typically have a least four ATCs on staff. Up to 45 percent of high school athletes nationwide don't have access to any ATCs.
Local charities try to bridge this gap, but the NFL's generous donation should help to set the standard of what high school students should be able to access.
MMMD extra: ACL surgery series – Week 20
We've reached the five-month mark from the ACL reconstruction surgeries for Patriots tight end Rob Gronkowski and Broncos linebacker Von Miller. As discussed above, there is precedent for a six-month return to play with Chargers linebacker Melvin Ingram from last season.
One must be careful to lump all ACL injuries as the same. Each ACL injury is unique and they cannot be judged directly against one another. The associated ligament, meniscus, cartilage, capsule, tendon and bone determine the extent of injury. For example, we already know that Gronkowski's injury was a multi-ligament tear and could be categorized as a form of knee dislocation, which is significantly more severe than an isolated ACL tear.
The glass half full perspective is that despite the significant injury, Gronkowski continues to improve every single week and he even did work on the side during OTAs. The glass half empty viewpoint is that he did not perform individual drills or participate in any part of OTAs. With his multi-ligament injury, this is a sign that Gronkowski is likely still months away from full medical clearance.
Miller, on the other hand, appears to be on track for the start of the season. He participated in the individual drills portion of OTAs last week. As indicated in the previous column, OTAs provide a sneak peek at progress from ACL recovery.
Follow David on Twitter: @profootballdoc
Dr. David Chao is a former NFL head team physician with 17 years of sideline, locker and training room experience. He currently has a successful orthopedic/sports medicine practice in San Diego.