April 28, 2014 -
Dr. David Chao
Monday Morning MD
The NFL combine has become an off-season mega-event. The annual gathering in Indianapolis brings round-the-clock media coverage for an entire week and can make or break a prospective draft pick. The medical re-check combine took place this past Saturday and brought little fanfare, but may carry just as much or more importance for the attendees than February's annual event.
It has long been said that the medical portion may be the most important part of the combine. All 32 NFL teams send at least one athletic trainer and one team physician to the medical re-checks. The number of players invited varies, but typically up to 50 draft prospects with pending medical issues are asked to return to Indianapolis two months after the combine.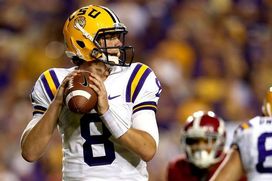 LSU quarterback Zach Mettenberger attended the medical re-check this past weekend.
Any team can tag a player during the main combine medical evaluation to return for the re-check. This follow-up exam two months later allows players more time to heal from an injury or even have surgery. This gives teams a final chance to evaluate player health closer to the draft.
I have attended 17 combine medical re-checks. Reasons players are asked to return include: healing fracture, recent injury, pending surgery, or still rehabbing from previous surgery.
Several high profile prospects attended the medical re-check on Saturday. Quarterbacks Zach Mettenberger (LSU) and Aaron Murray (Georgia) went to get their knees re-examined following ACL surgery. TCU cornerback Jason Verrett is being checked for his post-pro day shoulder labrum surgery. Washington tight end Austin Seferian-Jenkins and Notre Dame defensive end Stephon Tuitt had Jones (fifth metatarsal) fractures discovered at the combine in February. Both players were not allowed to workout then and underwent subsequent surgery.
For the re-check, players arrive on Friday and get any necessary follow-up imaging (MRI, x-ray, etc.). Everyone assembles Saturday morning at a hospital basement conference room. Because these are focused physicals on a specific body part, the exams are finished within a couple of hours. Medical personnel and players head home the same afternoon.
Since these medical re-checks usually involve significant injury concerns, this gathering may have been just as important for these players as February's combine.
MMMD 1: Does former Auburn RB Tre Mason need surgery?
On twitter, the NFL Network's Ian Rapoport reported that Mason attended the medical re-check and has a wrist (scaphoid) fracture "that wasn't healing properly" and "needs surgery." On twitter, Mason himself denied the assertions and stated he "WILL NOT be having any type of surgery."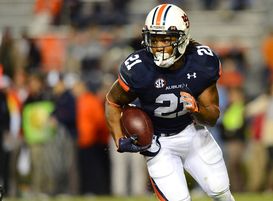 Either way, Mason should be ready to go for the start of the season.
Both Rapoport and Mason may be correct. I have not examined Mason's wrist or seen x-rays, but based on my experience, he likely has a scaphoid non-union. This kidney shaped bone has a high rate of non-healing due to a poor blood supply.
Team physicians typically recommend surgery in this situation to fuse the bone. This injury for a running back may lead to ball security issues or interfere with pass catching ability. In addition, untreated, it may lead to loss of motion and the long-term consequences of wrist arthritis.
Mason is probably telling the truth as well. It is likely that there is no surgery planned before the draft. It is possible to play with the scaphoid broken and he likely already has. Although it is a fracture, initially it acts like a sprained wrist, but usually progresses.
After the draft, Mason will sit down with his new team and make a final surgery decision. Even if he has surgery, he still will be able to participate in OTAs in a cast and likely would be healed for the upcoming season.
MMMD 2: What is force plate analysis?
After Clemson offensive lineman Brandon Thomas tore his ACL in a private workout for the Saints, South Carolina pass rusher Jadeveon Clowney decided not to perform individually for any teams. However, Clowney did agree to do one five-minute drill. That drill turned out to be a force plate analysis that was performed for the Falcons.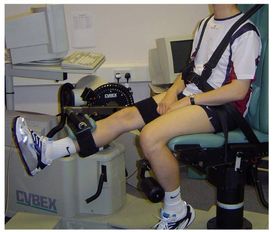 The Cybex machine.
A force plate quantifies ground reaction forces as a player jumps or moves on the measuring platform. In theory, it gauges an athlete's power and ability to accelerate/change directions.
Other computerized tests, like the Cybex, are already integrated into the combine. Use of force plates is still in its relative infancy, but if data is proven meaningful, it could be included in routine combine testing in the future.
MMMD 3: NFL schedule factors in health and safety
In this NFL era of health and safety, medical considerations factor into every decision, including the recently released 2014 schedule. The MMQB's Peter King gave readers a unique inside look at how the schedule was made.
The schedule makers need to take many factors into consideration including venue availability and network desires. It is also clear that player health and safety is considered heavily.
The schedule makers are careful to try to restrict excessive travel on multiple consecutive weeks. Also, no team has to travel for a Sunday game after a Monday night away game.
Even field conditions are considered. A bye week was purposefully scheduled for the Bears the day after a Soldier Field rugby game featuring the United States vs. New Zealand's All Blacks. The worry was that a bad weather rugby game could tear up the turf and produce an unsafe playing field the following afternoon.
There is also "a rule that says each team can only play one short-week Thursday game." An exception was made as Dallas and Chicago have a Thanksgiving game followed by a second Thursday game against each other. Since it is consecutive, it is only short rest for the first game.
Another way to improve safety and scheduling would be to have teams play on Thursday following their bye week. Combined with the bye, it would allow for 11 days of rest before a Thursday game and then ten days of rest after. This might even permit for Wednesday night games.
MMMD 4: Why Anthony Spencer's one-year deal with Dallas made the most sense
Prior to free agency, I listed Spencer as the No. 1 free agency "red light" issue. Spencer had left knee microfracture surgery to regrow cartilage. In my experience, this never bodes well for longevity in a 30-year-old defensive lineman as it indicates down to bone arthritis.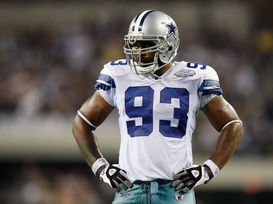 Spencer wound up back in Dallas on a one-year deal.
Unfortunately for Spencer, it was predictable that a big long-term deal was not in the cards. His agent announced a one-year deal as he re-signed with Dallas. Spencer's return to action will be set by his doctors and trainers.
In medical situations like this, the original team is most likely to sign the player. The Cowboys are already on the hook for Spencer's injury and are liable for any worker's compensation or long-term knee treatment/disability costs. A new team that signs him would have assumed all that liability even if he never plays in a game. That is why a one-year deal to return to Dallas was the predictable outcome.
MMMD 5: Eric Fisher has two off-season surgeries
Last year's first pick in the draft had shoulder and sports hernia surgery. Fisher missed the only Chiefs playoff game with a groin injury, which can be associated with a sports hernia. Head coach Andy Reid had previously announced that Fisher would be switched back to his more natural position of left tackle.
Off-season surgeries to get healthy are more common than in-season surgeries. The Chiefs anticipate that Fisher will be fully healed by training camp. For shoulder labrum surgery and sports hernia surgery, I have no reason to doubt the announced recovery timeline.
MMMD 6: Lions hire a new head athletic trainer
Detroit hired Kevin Bastin as leader of the medical department to replace the soon retiring Dean Kleinschmidt. Bastin was the head trainer for the Texans from 2001-2009. Kleinschmidt has 40 years in the NFL and has been the Lions head trainer since 2007. He remains the coordinator of athletic medicine until retirement.
Detroit's hiring makes five new head athletic trainers this off-season, with Miami, Jacksonville, Tampa Bay and Tennessee serving as the other four. There were seven new head coaches this off-season. With player health at the forefront, medical jobs are now turning over more frequently like coaching jobs.
MMMD 7: Northwestern union vote
Former Northwestern quarterback Kain Colter has stated, "Our number one issue is medical injury and medical protection." Every year, top college football players at the Combine are discovered to have unknown or untreated injuries.
The players had an important vote on April 25 on whether or not to unionize. The results won't be known for a while. The complex issues of unionization have been discussed here. I am not sure what's best for these college athletes, but change is certainly needed as they deserve top medical care for their sports injuries. The NCAA has been slow to react and quick to blame others.
Any way you look at it, agent Donald Yee makes a great point: Northwestern University misses a teaching opportunity here. Instead of giving a fair assessment of the issues, the school actively campaigned and lobbied players to vote "no" on forming a union.
An esteemed university of higher learning should be better than that. Then again, the NCAA should be better than that as well.
MMMD extra: ACL surgery series-Week 15
Patriots tight end Rob Gronkowski and Broncos linebacker Von Miller aren't the only players who are 15 weeks out from their respective ACL surgeries. Ex-LSU quarterback Zach Mettenberger is on the same recovery time frame from his ACL surgery.
Mettenberger performed well at his recent Pro Day. Although he did not do all running and agility drills, he reportedly threw and moved well. He also was examined by all 32 teams at the medical re-check mentioned above.
This is a concrete example of the early ACL recovery we are starting to see routinely due to medical advances. In 2008, Philip Rivers participated in full mini-camp 100 days out from his ACL surgery.
There is a big difference between quarterbacking to Gronkowski playing tight end or Miller playing outside linebacker. It takes position players a lot longer to be able to be cut and regain explosion, yet we still see here how far ACL recovery has come.
Follow David on Twitter: @profootballdoc
Dr. David Chao is a former NFL head team physician with 17 years of sideline, locker and training room experience. He currently has a successful orthopedic/sports medicine practice in San Diego.