March 24, 2014 -
Dr. David Chao
Monday Morning MD
The big medical news of the week was the announcement regarding Cam Newton's unexpected ankle surgery. The Carolina Panthers starting quarterback underwent the procedure to tighten ligaments, with recovery expected to take four months.
The immediate question is why didn't Newton have this surgery sooner? Was this a missed diagnosis? Was it a scheme to miss the offseason program? Was the delay to allow Newton a chance to attend Super Bowl festivities in New York and take a spring break Caribbean vacation?
None of the above is true. If one understands the inner workings of NFL athlete medical care, the delay is justified. The Panthers and Newton decided to pull the trigger on surgery in order to ensure their star quarterback would be back in time and healthy for training camp and the regular season.
All players undergo comprehensive end of season physicals immediately following the final game. I viewed these exams as one of the most important functions for a team physician. This is the chance to formulate a plan to get all lingering medical issues resolved.
Some injuries are known to require surgery and have been put off for the season. There are more surgeries on players at season's end than during the season. For example, this offseason Detroit wide receiver Calvin Johnson underwent both knee and finger surgery. In addition, pass rusher DeMarcus Ware had elbow surgery, but was still signed to a $30 million contract with $20 million guaranteed by Denver.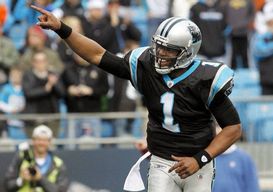 Newton will be ready for the start of the 2014 season.
Most injuries only require rehabilitation and rest. A timetable to get healthy is established. When my team didn't make the playoffs, I would tell players that they should be feeling good by the time the Super Bowl was played. If not, they would need to check in with medical again.
There are some injuries where surgery and rehab are both options. This is likely the scenario with Newton. A period of conservative care was attempted and when he didn't respond and his recovery timeline from surgery started to potentially threaten missing the start of training camp, doctors pulled the trigger on the ankle surgery.
The surgery provides the assurance that Newton will be ready for the season. If he had waited longer and the injury didn't heal a month or two from now, there wouldn't be enough time for both surgery and recovery before the regular season.
The Panthers are known to have an excellent foot and ankle specialist as a team physician. Most teams use ankle specialists as consultants, but in Carolina, Dr. Robert Anderson is part of the regular staff.
According to a report, Newton injured his ankle during Carolina's playoff loss to San Francisco. Loose ankle ligaments are common and usually heal without surgery. After almost a three-month attempt at conservative care, the surgery decision came to a head. It likely may have still healed, but the Panthers ran out of time. With a four-month recovery timeline, the surgery was now or never.
Newton should recover well, as there is no graft needed and his own local tissue was used in the repair. This type of surgery to tighten ankle ligaments is sometimes called a Brostrom procedure. The recovery is fairly reliable with a low failure rate. It may affect Newton's running ability early on, but since the surgery was performed on the quarterback's left ankle, it won't affect his throwing since his plant leg is healthy.
I believe the Carolina medical staff and Newton were right on top of this injury and appear to have handled it well. There was no unnecessary delay.
MMMD 1: News on Cam Newton leaked out by talk radio caller
A local sports talk radio show inadvertently broke the big news on Newton's pending ankle surgery. A caller named "Rick" claimed his wife is a nurse at the hospital where Newton was located and told him about the pending procedure.
Privacy is a big deal in the medical world and there are federal privacy laws as part of the Health Insurance Portability and Accountability Act (HIPAA). However, it is unclear if a HIPAA violation occurred. A wife is allowed to tell her husband confidential information. It certainly was embarrassing for the medical providers that the information was leaked.
In San Diego, we were able to keep Philip Rivers' ACL tear and knee scope surgery before the 2008 AFC Championship game quiet until after the contest by limiting the number of people who knew about it. Sometimes aliases are even used to protect the true identity of patients.
I am sure both doctors and administrators in Carolina are investigating how the leak happened. Whether illegal or not, it certainly was suboptimal.
MMMD 2: New England Patriots hiding injuries
Former Patriots players Aqib Talib and Brandon Spikes have come out and said that injuries sustained while playing with the Patriots were hidden or misidentified. Clubs are required by NFL rule to name the injured body part and playing status (probable, questionable, doubtful, out), but specific injury diagnosis is not required.
There have been several injury reporting issues under head coach Bill Belichick. This accusation is unique in that it involves disclosing a different body part than what Talib says was injured, while Spikes claims his knee was ready to go when he was placed on IR.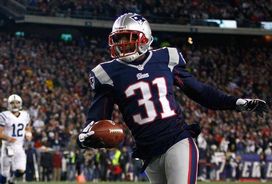 Former Patriots CB Aqib Talib claims his injuries were misidentified in New England.
Earlier this season, linebacker Jerod Mayo was announced by the Patriots as having a shoulder injury. By my real time injury analysis on twitter, I postulated a pectoral tear. After several days, it was released that Mayo had, in fact, undergone pectoral tendon repair surgery. One can't be sure if that misinformation was intentional or not, as the pectoral could be considered a part of the shoulder. However, these mislabeling incidents seem to happen more commonly among certain teams.
There is no question that franchises prefer to keep injuries quiet, especially if there is the potential for a competitive advantage. It will be interesting to see if the NFL takes any action.
MMMD 3: Eric Winston elected as new NFLPA president
DeMaurice Smith is the Executive Director of the NFLPA, but a player always occupies the presidency. Veteran offensive tackle Eric Winston was chosen over Ryan Clark and Ben Watson as the new NFLPA president last Wednesday.
Winston is an extremely intelligent, thoughtful and articulate individual who will be an excellent leader. He graduated from Miami in three years with a 3.5 GPA and a degree in International Finance and Marketing.
Winston is also well in tune with the medical and safety issues that are at the forefront of the NFL. Besides an ACL tear in college, Winston has a history of medical/injury problems and is very familiar with NFL safety issues.
Winston will likely listen to all sides and be a thoughtful leader and a voice of reason for the NFLPA. Let's not forget that DeMaurice Smith works for the players and they are now led by Winston.
MMMD 4: No 18-game regular season
In Eric Winston's first public comments as NFLPA president, he unequivocally stated, "18 is dead in the water. I won't let it happen." The biggest reason for his stance is potential injury.
There is no doubt that players don't want to play two extra games under the current circumstances. The question is, if a player making $1.6 million to play 16 games were to automatically get a raise to $1.8 million, would that change the equation? In speaking to players I know, the upper echelon in pay scale would still be against it, but the rank and file would likely be for it.
MMMD 5: Henry Melton's ACL surgery affects his free agent deal
The former Chicago Bears defensive lineman was headed for a big free agent payday before he tore his ACL early during the 2013 regular season. It was postulated that his ill-timed injury would affect his signing and, after the dust settled, it looks like it definitely has.
Melton signed a one-year deal with the Dallas Cowboys with a three-year club option. He stands to make as little as $2.5 million or a maximum of $29 million. This amounts to a one-year "prove it" contract that is contingent on Melton's knee recovering to previous form. This risk of injury is why some teams can get players to sign long-term deals early at a discount. It puts money in the player's hands, but they often have to give teams a discount to buy that future security early.
MMMD 6: Mario Manningham facing a difficult road
Wide receiver Mario Manningham is once again a New York Giant, signing a one-year deal with Big Blue after spending two seasons in San Francisco, both of which ended on injured reserve.
Manningham's 2012 injury was a multi-ligament injury, as both his ACL and PCL were torn. This makes recovery much more difficult than a typical ACL tear. Manningham returned to limited action in Week 10 last season, but was unable to finish the campaign, as he aggravated his knee. In my experience, it is a bad prognosis that Manningham's knee flared up. Typically, this can be a sign of recurrent problems after major knee ligament injury.
It is likely that the Giants fear the same. Manningham did pass a physical, but was only offered a one-year deal likely in large part due to his knee issues. I wish him well in his difficult recovery from combined ACL/PCL surgery.
MMMD 7: Robert Griffin III won't wear a knee brace in 2014
RG3's much talked about knee was in the news again recently when the Washington quarterback declared that he will play this season sans brace.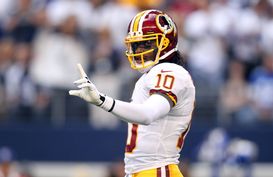 RG3 will bypass the use of a knee brace in 2014.
This news is not surprising. In general, players don't like to wear knee braces, as they feel it slows them down.
Prophylactic knee braces are seen on every collegiate offensive lineman as most colleges require the braces. When these same athletes get to the NFL, they almost universally choose not to wear them.
In addition, my typical recommendation to an athlete is to use the knee brace for the first year to provide extra protection while the new ACL is still weaker (see MMMD extra below). After that, I tell my patients it is optional.
It's not really a big story to go without a brace, but when it involves RG3 and his knee, it usually becomes one.
MMMD extra: ACL surgery series – Week 10
Ten weeks after undergoing ACL surgery, the rehab grind for Patriots tight end Rob Gronkowski and Broncos linebacker Von Miller continues. Many of the same goals regarding range of motion and strength continue. The goal is to progress out of the training room and move to field work by three months.
Last week we covered the fact that it is likely both Gronk and Miller had patella tendon autograft for their ACL reconstruction, as the original ACL was shredded and could not be repaired. This week we cover why the use of a graft means a long recovery.
The ACL graft is a temporary substitute. In essence, it serves as a scaffold for new tissue to grow into. All graft tissue degenerates over time. Ultimate surgical success depends on the creeping substitution of new tissue into the graft.
Structures that are repaired, like Cam Newton's ankle ligament mentioned above, heal more reliably, as there is no graft. Grafted tissue like in ACL surgery takes much longer for the tissue to grow in. This explains the more prolonged recovery and why many times the second season back is better than the first.
Follow David on Twitter: @profootballdoc
Dr. David Chao is a former NFL head team physician with 17 years of sideline, locker and training room experience. He currently has a successful orthopedic/sports medicine practice in San Diego.