August 18, 2014 -
Dr. David Chao
Monday Morning MD
Big brother is watching. Park Avenue has always monitored all games and especially reviews and challenges. This year marks the first time that the league office will communicate real time with referees during games as needed.
In the medical world, the eye in the sky has been watching and calling down to the sideline for years. Last week, MMQB's Jenny Vrentas gave fans a good look at the process when she chronicled the athletic trainer spotter's role during a preseason game.
The ATC spotter in the booth upstairs was initiated during my time as a head team physician. An added feature was the ability for the sideline medical staff to review immediately while on the field. The protocol was instituted mid-season after the Colt McCoy concussion incident. After a league investigation, the Browns medical staff was exonerated and the spotter role was introduced to help sideline medical personnel identify concussions.
Fans and the general public assume that because doctors and athletic trainers are close to the action, they can see everything. The truth is that often the broadcast provides the better look and the press box provides an unobstructed bird's eye view. For decades, some coaches have elected to sit in the press box for this very reason. The spotter can watch plays live and sits with a video expert, which allows for unlimited viewing of immediate replays.
Referees are sometimes criticized for making a bad call, but they only get one angle of an instantaneous play, whereas television gives multiple angles and slow motion replays. The same is true regarding the observation of injury, except the medical job is even more difficult.
Each of the seven referees is responsible for a limited part of the field and only a few players at a time, whereas a team physician is responsible for watching the whole field and all 11 of one team's players. As you can imagine, that is a difficult task on a special teams or passing play where your 11 guys are spread all over the field. Even run plays can be challenging, as it is impossible to see everything since we only have one perspective and often bodies shield the action. For example, on a short yardage goal line run play, often a touchdown is not signaled until the line judge runs to the middle of the field because the ball is shielded from view.
The spotter and video system can be useful for concussion alerts, but it really cannot be used effectively as a diagnostic tool. Concussions are like snowflakes as no two are the same. One cannot judge a concussion by the hit. A player sustaining a big blow can walk away with no symptoms, while running back Jamaal Charles can lightly hit his head on the turf during last season's Kansas City-Indianapolis playoff game and be ruled out for the entire contest.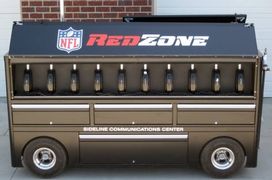 The sideline video replay system has morphed from a concussion alert system to one that is helpful in determining mechanism of all injuries in real time. A team physician or athletic trainer can go under the hood at any time and review a play much like a referee in a challenge.
For 17 years I would review injury video on Monday mornings after examining injured players for a second or third time and reviewing their x-rays and MRIs. This is how I learned to recognize and predict injury patterns. I am far from perfect (65-8 last season) calling injuries based on video alone in real time on twitter @ProFootballDoc, but this is the basis of how I am trained to observe and anticipate injuries.
Some of the NFL's medical changes have been politically driven or based on perception while not actually improving player health and safety. The injury video review system has actually been a positive change for medical care.
MMMD 1: Drew Brees is healthy again
This is the time of year when fans are more concerned about which players are healthy as opposed to those who are hurt. After all, it's fantasy draft season.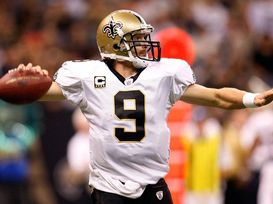 Brees is ready to rock and roll.
The Saints quarterback returned to practice and promised to play in this week's third preseason game. His healthy return was predicted in the National Football Post's medical guide to fantasy drafts. My analysis all along was that Brees' oblique muscle strain would recover in plenty of time for the regular season. In fact, he likely would have played through the injury if it was sustained during the regular season.
MMMD 2: Decision time for teams – Carry a player or PUP
Everyone knows about the roster trimming decisions that are soon to me made to get from 90 players down to the 53-man regular season roster. However, let's not forget the physically unable to perform (PUP) decisions that are about to be made.
Players who entered training camp on Active/PUP can revert to Reserve/PUP and save their team a roster spot. With this designation, the player doesn't count towards the 53-man roster, but is ineligible to return until Week 7.
For example, Dolphins center Mike Pouncey underwent hip surgery in June and is projected to return in Week 6. Should the team carry Pouncey on the roster so they can possibly use him in Week 6 or sooner? Or does Miami place the star lineman on Reserve/PUP to save the roster spot, making Pouncey ineligible until Week 7 at the earliest?
During my time a team physician, this is the time of year where these discussions were held and general managers wanted medical staffs to look into their crystals balls to get an exact prognosis and expected return date.
MMMD 3: Falcons lineman tears other patellar tendon
Last season, offensive tackle Sam Baker tore his left patellar tendon, which resulted in surgery and his being placed on injured reserve (IR). On Saturday, Baker tore his right patellar tendon and will suffer the same fate of surgery and IR.
Injuring both sides is more common than one thinks. In fact, I am aware of three instances (Chicago wide receiver Wendell Davis in 1993, Cleveland cornerback Greg Baxter in 2006 and Minnesota wide receiver Greg Childs in 2012) where a player tore both patella tendons on the same play. None of these three returned to play in a NFL game.
I am not saying that Baker's career is over, as he did not rupture both patella tendons at the same time, but in sequential years. There are some theoretical structural and anatomic reasons for bilateral injury. I am not insinuating anything regarding any player mentioned here, but steroids have also been linked to bilateral tendon injuries as well.
MMMD 4: Another non-contact ACL tear
Video clearly showed Rams running back Isaiah Pead planting and injuring his knee while untouched during a kick return. On replay, he had a classic ACL tear mechanism and his injury was later confirmed by his head coach .
It didn't take a MRI or coach's statement to figure out this injury, as an experienced look at video would lead to the ACL diagnosis. The question for the MRI is what additional or associated injury occurred.
As in this case, ACL tears are usually non-contact injuries and that is why even with new CBA changes limiting practice and contact, the ACL injury rate has not decreased.
MMMD 5: Quarterback pukes and then throws touchdown pass
Bengals backup quarterback Matt Scott vomited twice on the field before tossing his second touchdown pass. I have witnessed several NFL players throw up before a game, but never out in the open on the field and especially not during the snap count.
Emesis is the medical term used to describe vomiting and there are several causes ranging from gastric issue to head injury to just plain nerves. It is not known why Scott vomited, but it has happened to him before.
Some players are just wired differently. With the pressures of the game, it is not unheard of to have players vomit pregame in the locker room, sideline or even in the huddle. However, it is certainly unusual to throw up seconds before a snap and then complete a throw for six points.
MMMD 6: NFL player recovers from 145-day medical coma
Defensive tackle Amobi Okoye has been cleared for contact after overcoming an extremely rare auto-immune disease that was so severe it was treated with a medically induced coma for almost five months. The Cowboys signed the Texans' 2007 first-round draft pick in May.
Okoye contracted a potentially fatal auto-immune syndrome consisting of an anti-NMDA receptor encephalitis. The disease is so rare that is was only first identified in 2007. Through prolonged and comprehensive nationally organized medical care, Okoye is now on track to continue his career. He likely is a long way from seeing game action, but he is a lot closer now than he was.
MMMD 7: Concussion non-profit organizations with conflicts of interest
The NFL has long been accused of putting their needs over those of the players. Recently, the NFLPA was sued by former players over its concussion policy conflicts. Now, the non-profit research institutes themselves are accused of potentially putting their own interests over that of public safety.
Boston University's Sport Legacy Institute is soliciting large fees to certify concussion sensors while their founders have ownership interest in a competing device. This is not the first time someone affiliated with the program has been accused of tangled interests.
It's time we put aside all of the self-interests and let science figure out the safety of the game without people worrying about their own personal gains. "Should you let your son play football?" is a question that needs to be answered with the help of unbiased professionals.
MMMD extra: ACL surgery series – Week 31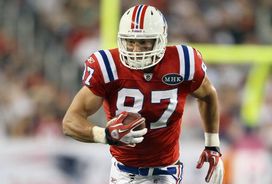 How long will it take for Gronkowski to get back to 100 percent?
All eyes are on Patriots tight end Rob Gronkowski and Broncos linebacker Von Miller as the regular season draws close. The inevitable question is will they or won't they be ready to play, as both continue to recover from their season-ending ACL injuries.
I take this time to remind everyone that return to play is not a binary one. It is a fallacy to think that a player can't play one day and then will be 100 percent the next day after being cleared by a physician. This is why I made Gronk a "red light" issue for fantasy purposes. I am not saying he won't play and I am not saying don't draft him. I am saying that even if he makes a Week 1 return (which I doubt), Gronk likely won't be fully productive for quite some time.
For example, Rams wide receiver Kenny Britt told Fox Sports' Alex Marvez that it is only now that he is finally fully mentally and physically recovered from his 2011 ACL.
Miller has a better chance to return as his was an isolated ACL and not a multi-ligament injury like Gronk. However, still bet that his 2015 season will be better than his 2014 one.
Follow David on Twitter: @profootballdoc
Dr. David Chao is a former NFL head team physician with 17 years of sideline, locker and training room experience. He currently has a successful orthopedic/sports medicine practice in San Diego.