January 11, 2016 -
Dr. David Chao
Monday Morning MD: Can Big Ben dodge a third injury bullet?
Ben Roethlisberger has been carted off with what appeared to be a season-ending injury three times this season. He returned from a knee and then foot injury. Will he make it back from a throwing shoulder injury next week? The Steelers quarterback is like a "cat with nine lives" playing through multiple injuries including a significant
motorcycle crash
in 2006. This season in Week 3, he suffered what many
feared to be an ACL tear
. Instead, he returned five weeks later from what turned out to be an MCL sprain and bone bruise. In Week 9, Big Ben was carted off again with what could be a
season-ending Lisfranc
fracture/dislocation but it turned out to be a lesser sprain. This Saturday, he was carted off with an
injury to his throwing shoulder
. Some initially worried that it was a clavicle fracture similar to what Tony Romo suffered twice this season. By video, it appeared to be a
classic AC joint sprain
, which is also commonly called a separated shoulder.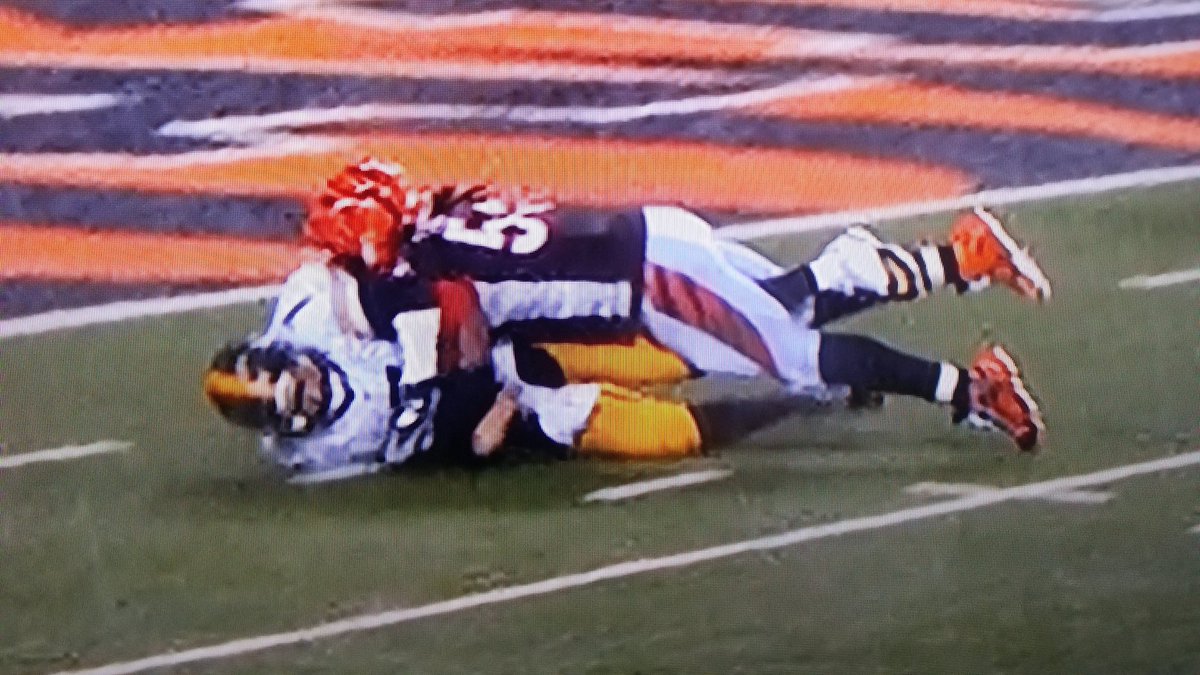 Multiple reports now
confirm the video impression
, but will Roethlisberger make another "phoenix" style rise from the ashes and play in the Divisional Round? The injury is at the junction of the acromion and the end of the clavicle, thus the acromioclavicular (AC) joint sprain. Ligaments that hold the joint together are injured and often the end of the collarbone is elevated. As bad as it sounds, many QBs have played through this injury on the non-dominant side. The issue here is that Big Ben's throwing shoulder is the one injured. I believe that Roethlisberger will play and be reasonably effective for next week's playoff game. He did return to lead the Steelers to victory after the Bengals took the lead. He was announced as day-to-day after the MRI. I expect him to be able to make most throws, although his deep ball may be slightly affected. The team medical staff already is aggressively treating his swelling. Big Ben's return is a pain and functional issue where there is minimal risk for long-term problems. I don't expect him to practice until late week and even then it is likely to be limited. He will have an extra day of rest as their game is on Sunday and the Steelers will use all the legal medication at its disposal to get him ready. Earlier this season in Week 11, Tyrod Taylor
finished the game
with a mild AC sprain on his throwing shoulder and returned to play the following week. I have no doubt Roethlisberger will do the same. After all, it's the playoffs and we are talking about Big Ben. MMMD 1: Will Antonio Brown be ready to play? Assuming Big Ben plays, will he have his number one target to throw to? Brown suffered a concussion and his status is up in the air. Just because he suffered a vicious hit does not mean he will be ruled out. Just like sometimes a relatively innocuous looking blow, like with the Packers Sam Shields, has a player out for a month. Return to play is judged by symptoms and not how bad it looked. Concussions are like snowflakes in that no two are the same. There is no way to predict this early in the week if Brown will be cleared to play. The 2015 trend seems to be to hold players out longer but they do have an extra day here. The Steelers' longtime neurosurgeon has had his share of
controversy
 including with his
recent portrayal
in the Concussion movie, but I believe he is a good doctor and will do the right thing for Brown and his family. MMMD 2: Can Jeremy Maclin return during playoffs? When the Chiefs star WR was down on the turf, the head team ortho performed what appeared to be a positive Lachman test, which is indicative of an ACL tear. The team immediately ruled Maclin out with a knee injury and
significant fears
 were
related by national reporters
. It turns out we were all fortunately wrong and a MRI showed no tear to the ACL, which would have been his third time on the same knee. After all that knee talk, the focus is now on a high ankle sprain. The ankle alone is enough to knock Maclin out this week. Although the ACL is not torn, it is unlikely the knee had no injury. The combination makes Maclin doubtful for the next game and potentially the playoffs. MMMD 3: Julian Edelman finally ready? The Divisional Round will mark nine weeks from Jones fracture surgery for the Patriots WR. With the average NFL return at 6-8 weeks, expect Edelman to play. The bone won't be fully healed but with the screw in place, he should be quite effective although not 100%. There was a
report
of Edelman using a steel plate in the shoe to provide additional bone stability. This is commonly done in the NFL for lineman but poorly tolerated by skill position players. My expectation is Edelman was using the plate for protection during practice. I doubt he will use it during the game. It would be a bad sign if he needed it to play as it would inhibit his mobility given the multiple cuts and jerk routes he runs. A steel plate is akin to playing in a stiff soled dress shoe or work boot. MMMD 4: Peyton Manning set to start but plantar fasciitis not gone No question the plantar fascia is improved but also there is no way the injury is completely healed. The Broncos medical staff will have to stay vigilant throughout the playoffs. Full healing will only come in the offseason. I am not suggesting that Denver is making the wrong decision and should start Brock Osweiler. After all, this weekend QBs will playoff experience were 4-0 against QBs making their first playoff start. For the first time, all four wildcard visiting teams defeated the division-winning hosts. The plantar fasciitis will be something to watch. MMMD 5: Cold weather game There is no question the extreme cold in Minnesota affected the game, but as expected, no one got frostbite or became hypothermic. This was old school football with a black and white TV. Conditions were not optimal but with protective gear and heaters/warmers, there was no real medical safety risk. Stationary fans and sideline personnel are more susceptible to the cold as player's "engine's are running" and warm. MMMD 6: Medical potpourri [caption id="" align="alignright" width="391"]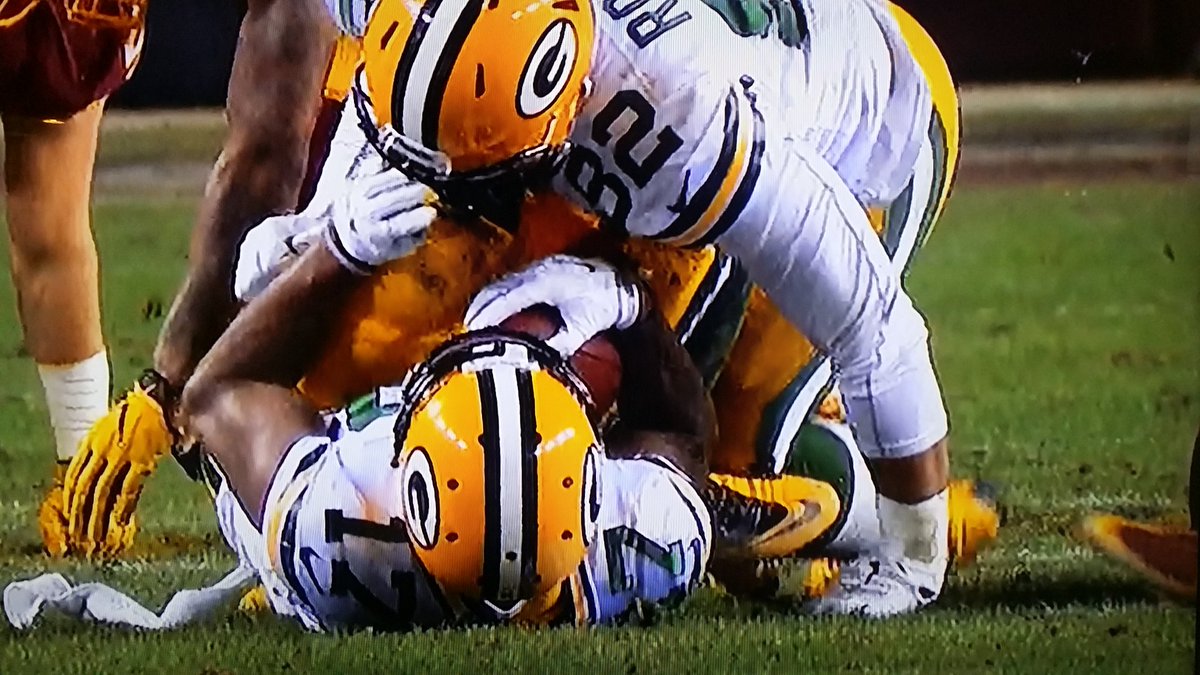 Adams appeared to suffer a mild MCL sprain[/caption] Davante Adams was not injured on the tackle or the fall. Rather he got hurt when the wash came and his own player fell on him and tangled his foot causing what appeared to be a
mild MCL sprain
. The Packers WR should have a
chance to play next week
. Marshawn Lynch was a surprise scratch when he didn't travel to Minnesota. Next week marks 7.5 weeks from sports hernia type surgery where expected recovery is six weeks. BeastMode should be ready for the Panthers. Justin Houston denied re-injury to his knee. He did continue to play after tweaking it but just didn't look his same dynamic self. Hope it was just rust but it bares watching. Tom Brady's ankle is expected to be a non-issue. No worries here. DeAngelo Williams should be ready to contribute with his ankle and foot injury. Expect there will be some running back by committee. Now that J.J. Watt's season is over and his chronic groin has been re-injured, it is time to get healthy. Offseason
sports hernia type surgery
is pending. Ryan Mathews had
groin surgery
for an injury that was first reported in Week 6. This is all part of the offseason parade of surgeries that is routine for most teams. Colin Kaepernick had surgery on his shoulder, knee and thumb. None of the procedures should prevent him from a successful 2016 season wherever he is. Reggie Bush is moving forward with his lawsuit against St Louis for the concrete around the field where he injured his knee. MMMD 7:
ProFootballDoc
 scorecard It was a good week for me as I was happy to be deceived by the appearance of the Maclin injury. I will gladly count the mistake to avoid his third ACL tear. His hip pointer was a non-issue (already counted) as expected. Big Ben did not have a clavicle fracture and was confirmed with an AC joint sprain. Seattle punter Jon Ryan returned to play despite the top of his helmet coming down to break his nose after a bad snap. Reggie Nelson has a significant low ankle sprain. Davante Adams has a mild MCL. Tom Brady was confirmed with a mild high ankle sprain. Andy Dalton got his cast off but still did not play. J.J. Watt was unable to return after his second groin re-injury. Last week's total was
139-8
(94.5%). Adding in this week's error makes 146-9 (94.2%) for the season.
Follow David on Twitter:
@
profootballdoc
Dr. David Chao is a former NFL head team physician with 17 years of sideline, locker and training room experience. He currently has a successful orthopedic/sports medicine practice in San Diego.