February 22, 2016 -
Dr. David Chao
Monday Morning MD: The medical exam is what matters, not reporters sources
This is the season of optimism. All medical reports and leaks about players with health conditions are by nature positive. Since sources typically come from the camp of the player or by permission from the athlete, they universally paint a "glass half-full" picture. Medical is the
most important part
of the NFL Scouting Combine. Media reports do not influence these opinions. Team medical staffs rely on what they see and feel during the medical exam. No matter what is said, clubs and docs don't listen anyways. When I was a team doc, I never even read any media reports about the draftees. Even
letters from personal physicians
are taken with a grain of salt. Let's take the example of Butkus award-winning linebacker Jaylon Smith out of Notre Dame.. The projected top ten pick suffered a
horrific knee injury
during the Fiesta Bowl. By video, it was clear he suffered a multi-ligament knee injury that included his lateral collateral ligament (LCL). This injury carries risk of peroneal nerve damage and is significantly worse than an isolated ACL tear. An
optimistic report
said surgery "went about as well as it possibly could have" with "full recovery" and "the nerve was healthy and in good condition". Reading between the lines, a LCL and ACL surgery that "couldn't have gone better" will still not be ready at the start of the NFL season in the best case scenario. Even the positive statement about the nerve worries me as normally there is no reason in surgery to inspect the peroneal nerve unless there is concern for damage or the athlete presented with symptoms of nerve injury. I have not examined the standout linebacker and I certainly wish him well. I would be thrilled to be wrong about his injury but his rookie year in the NFL could be a "red-shirt year" to get his knee better. If Smith takes all of 2016 to recover and returns to full form in 2017, that would be a great result from a multi-ligament ACL/LCL injury. Described as "best talent in the draft" and "sure-fire top 10 pick", many pundits
still have Smith going high
. I would be surprised if Smith were a first-round pick based on the severity of the injury. Todd Gurley was a smart 10th pick last year, but his ACL injury was much less severe and he still missed the first five games of the season. The medical exam will provide an early answer, but don't expect to get definitive news out of Indianapolis this week on Smith's knee. He likely will defer full knee exam to the recheck Combine
like Gurley did last year
. Only six weeks from surgery, Jaylon Smith and his agent won't allow doctors to tug on his knee yet. MMMD 1: What to watch for at Combine Charles Robinson of Yahoo listed his
top-10 red flag players
headed into Combine and four of them were due to medical reasons. Jaylon Smith was already discussed above. Based on my experience, the other three should have a more favorable physical exam. Myles Jack (meniscus repair), Laquon Treadwell (ankle fracture-dislocation) and Corey Coleman (sports hernia) will likely have minimal medical downgrades. Every year there are always some medical surprises at the Combine. Usually a handful of players will have significant medical issues or need surgery. Medical news will make headlines all year long. MMMD 2: Nick Chubb fortunate to have more collegiate eligibility
The star Georgia running back is a true sophomore and is not draft eligible. That is a good thing as he will need the time to get healthy. His injury was much worse than his predecessor Todd Gurley.
Chubb's multi-ligament injury is similar to that of Jaylon Smith
and he will need extra time to recover. Time is on his side and
video of good progress
has surfaced. He has his junior year to recovery and if he can return to form in his senior season, he still can be a top draft pick in the future. MMMD 3: Re-evaluating the Combine process. Tom Pelissero reported that the
NFL ponders changes
to the annual event in Indianapolis. Some of those changes could involve the medical evaluations process. I have attended 19 Combines as a NFL physician and the
medical part
 has been essentially unchanged for decades. Sure electronic medical records are now used, many of the MRI's are currently performed on-site and functional movement screens were added, but the process is still somewhat archaic. With multiple doctors from each team getting a chance to evaluate every player, this is why the "meat-market" term is used. Some medical evaluation improvements might be a good thing. MMMD 4: No head athletic trainer turnover Many say the NFL stands for "not for long". That is clearly is the case for coaches, players and all jobs in the league. Even medical staffs are at risk. I can't remember an offseason where there was no change at head athletic trainer league-wide. All 32 teams retained their lead medical position. This is not quite as unusual as having no head coach turnover but it is still remarkable. MMMD 5: Luke Keuchly shoulder surgery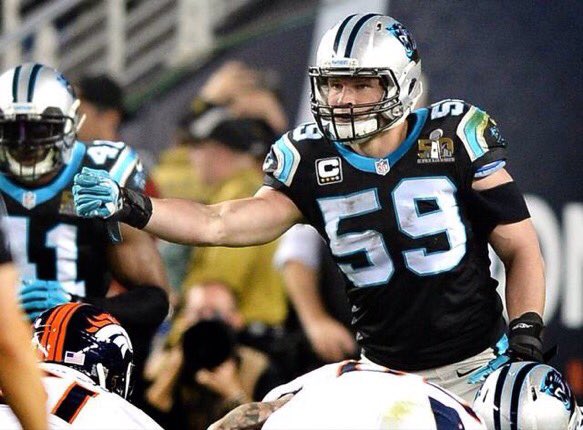 The Panthers star linebacker underwent
labral repair surgery
but should be ready for the season opener. It is
not a surprise that Keuchly needed surgery
as he wore a shoulder harness in the playoffs and Super Bowl indicating instability. Keuchly was not listed on the Carolina injury report. This is not unusual as not every injury is listed, especially when it is not affecting practice or playing time. This is the same reason why I said that the Colts non-reporting of Andrew Luck's rib injuries
would not result in a fine
to the team. MMMD 6: Thomas Davis forearm picture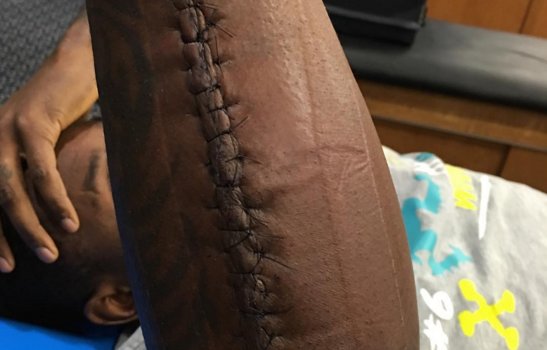 A picture showing a fresh surgical incision and significant swelling posted after Super Bowl created a stir. It was likely taken immediately after surgery but many
incorrectly assumed Davis played
with a forearm swollen like a football. Now a more recent picture shows how well Davis is healing. There are no reports of complications and the plate will stay in his arm. Kudos to Davis and the Panthers medical staff.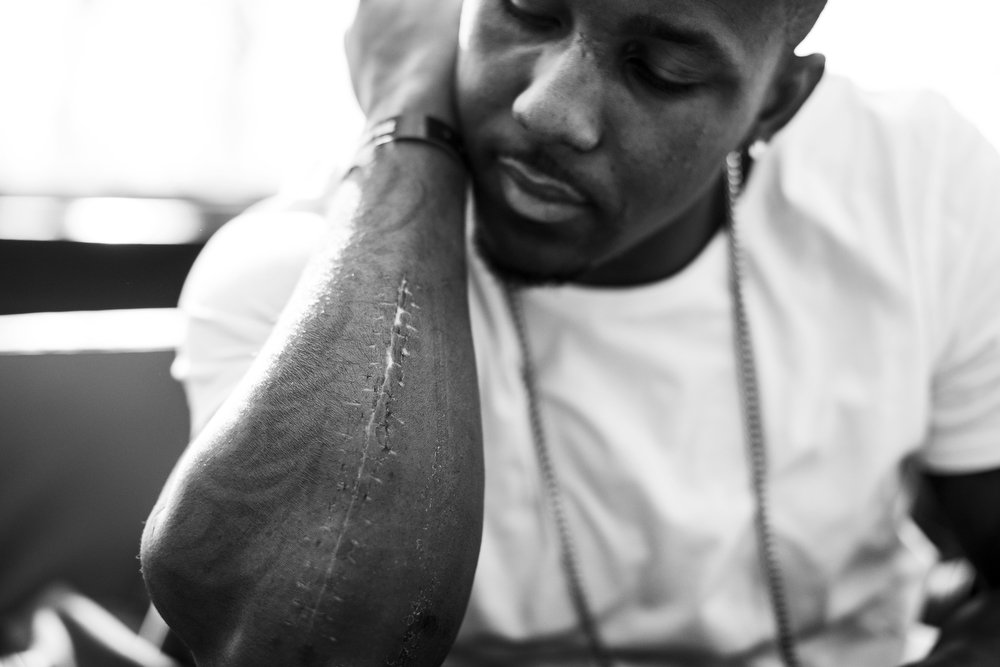 MMMD 7: Retirement season Some big names are
riding off into the sunset
this offseason: Jared Allen, Marshawn Lynch, Charles Woodson, Jarod Mayo, Justin Tuck, Jon Beason and Health Miller to name a few. Peyton Manning and Calvin Johnson may join the list. None of these retirements are similar to Chris Borland where he walked away after his rookie year with
future head injury concerns
. Some have more football left in them but these are all veterans. Congrats to these players and thanks for the enjoyment they provided.
Follow David on Twitter:
@
profootballdoc
Dr. David Chao is a former NFL head team physician with 17 years of sideline, locker and training room experience. He currently has a successful orthopedic/sports medicine practice in San Diego.