December 05, 2012 -
Jack Bechta
Who is the Pro Personnel Director?
One of an agents' best friends is the Pro Personnel Director. We need him to have a positive opinion about our clients, we need him to get our client a workout when he's on the street, and help sell his value internally when doing a contract.
One of the most understated jobs in the NFL is the Pro Personnel Director. On paper, his job is to know every relevant player in the league who can possibly become available in any capacity and help his team. The Pro Director doesn't get to make a lot of moves. The ones that he does make can make the difference of a team making the playoffs, having solid back-ups, and making sure that the bottom half of the roster is competitive and can fill in when a star player is hurt. However, this position is at times undermanaged, mismanaged and the wrong man can do more harm than good to his team.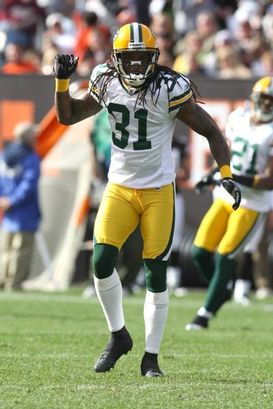 ICONAl Harris played 14 years in the NFL before retiring last year.
On the final cut down day in 1998, the Bucs waived my client CB Al Harris (for the second time) after the prior year on the practice squad. The DB coach, Herm Edwards at the time, was in love with a few other corners and didn't see Al fitting in to his zone scheme. So when Al hit the waiver-wire the Eagles pounced on him because they not only needed a third corner, but Pro Bowlers Bobby Taylor and Troy Vincent were both nursing injuries and could not play in the opener. Al, a sixth round pick from Texas A&M-Kingsvillle, who never started a game in the NFL and played sparingly in the two preseasons with the Bucs was a complete unknown.
Then Pro Scout of the Eagles, Bobby DePaul, was assigned to scout the Bucs and 5 other teams, as scouts usually divide up teams in the preseason because one man just can't do it alone. He didn't see much of Al but what he did see he liked. "I only got a chance to see Al run with a speedy receiver twice in the preseason and it was enough for me", Bobby later told me. He tried to convince then GM Tom Modrak to trade for him but Tom didn't feel comfortable doing that even though he liked what Bobby showed him on film. His then Pro Personnel Director Mike McCartney also liked what he saw and signed off on bringing Al in. Now Bobby had to "recruit", that's right "recruit", then DC Emmitt Thomas at the time (who he had some history with at the Redskins) to make a bet on Al Harris. Of all the vets and rookies being cut around the league Bobby trusted his instincts enough to risk his reputation on pushing the coaches and front office execs to make a bet that Al could help them out immediately.
GM Modrak put a waiver claim on Al. The good news was that they won the claim; the bad news was that nobody else made a claim. (That usually gets people second-guessing themselves). When Al showed up the next day in Philly, he was skinny, tatted from head to toe, sporting a gold tooth at the time and was one of the only players in the league pioneering the long hanging dreads. (As a side note to this story, I asked Tom Modrak "not to judge the book by the cover, to pick him up personally at the airport and get to know him before forming any opinions". Al eventually became one of Modrak's all time favorite people/players.) When he first came in the building nobody knew what to make of him and people start telling Bobby DePaul, "you better be right on this one!"
CONTINUE READING ABOUT PRO PERSONNEL DIRECTORS ON PAGE TWO...