Will the San Francisco 49ers become the first team since the 1993 Buffalo Bills to make it back to the Super Bowl the year after losing the NFL's championship game? Can Peyton Manning and John Fox bounce back after last January's heartbreaking loss to the Baltimore Ravens? Which team will emerge from the darkness to surprise the country with a trip to the postseason?
Six of our writers answer that and more in the National Football Post's 2013 Super Bowl predictions.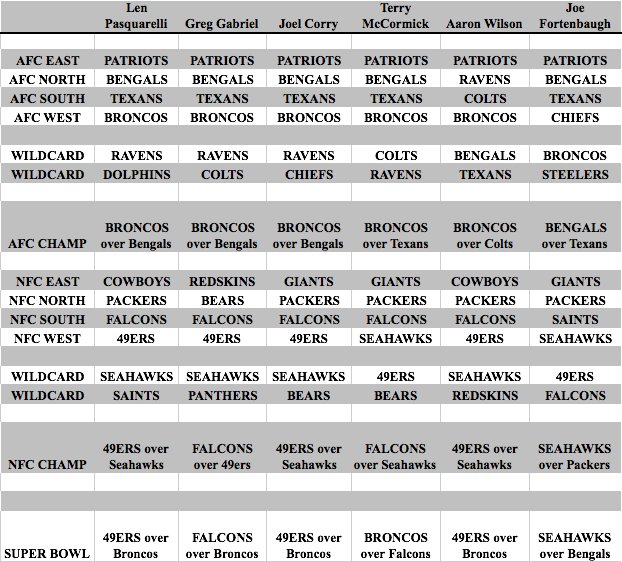 Follow the NFP on Twitter: @footballpost
NFP's Introduction to Scouting Class is now registering for our Winter sessions! Save $200 if you register before December 20th! REGISTER NOW!