September 30, 2010 -
Jack Bechta
Agents, by the numbers
There are about 750 agents currently registered with the NFL Players Association. However, by my count, there are only 231 with 3 or more clients. Regardless, I respectfully call each and every one of them my competition. The new guy, the mega-agency, the boutique and the mid-size firm are all out there fighting for new clients and keeping the ones they have.
For those who are curious about the business, you may be interested in some of these stats that we've compiled on current NFL agents.
Does size matter? It does in this business. The bigger firms keep getting bigger. Some may be adding more agents, but there is power in numbers and the players these agencies work with don't seem to mind that they are one of many. Here's a summary of he largest agencies based on number of current representations agreements on file at the NFLPA (includes active, injured and practice squad players):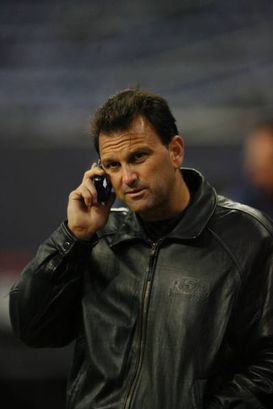 With an astounding 146 clients, Rosenhaus's roster clearly outnumbers all others.
Rosenhaus Sports: 146 (2 agents)
CAA Football: 104 (2 agents)
Athletes First: 91 (5 agents)
Priority Sports &Entertainment: 84 (5 agents)
SportsStars: 78 (7 agents)
Octagon: 52 (6 agents)
All Pro Sports &Entertainment: 56 (2 agents)
France All Pro Athlete Management: 53 (1 agent)
Agencies with 40 to 49 clients: 6
30 to 39: 10
20 to 29: 9
10 to 19: 31 (I'm in this group with 17 clients.)
3 to 9: 100
The 9 largest agencies represent about 671 players. There are another 55 firms, representing between 10 and 49 clients each, for a total of 900 players. There are roughly 2,000 players on 53-man rosters, practice squads and IRs. That leaves about 100 firms to represent 430 players who are mostly sitting at the bottom of a roster or on the practice squad.
According to the Players Association, the average agent fee per player is about 2.9%. Even though players can negotiate their fees, which are capped at 3%, players are willing to pay their agents close to the max.
It is typical for many agents to reduce fees for first round picks. For example, it is a common practice to reduce the fee for a top 10 draft pick to 2%.
So, based on these numbers, what are agents making?
With an average salary of about $2M per active player, an agent with 20 active players may gross an estimated $1.16M. An agency with 50 clients could gross $3M per year or more. For a firm like Athletes First, which represents several highly compensated starting QBs, it is probably much higher.
An agent's overhead can range anywhere from 10% to 40% of gross fees. The largest expenses are usually Combine training, travel, office and staff. For example, an agency may spend on average about $15,000 to train each new draft pick.
The most profitable agents work for themselves, have no partners, keep their overhead low and represent 15 or more high quality clients. Fees can only be collected from players only after they have been compensated, so most agents may only be paid once or twice a year.
For endorsements, agents typically charge between 10 and 20%. However, more and more, agencies are outsourcing the endorsement and PR business to specialists.
For anyone trying to break into the business there is hope to make it, but the big firms will remain big and the landscape won't change much. But one thing that I've learned in this business is that there is someone out there for everyone.
Want to work in the NFL? Click here to register for the NFP "Chalk Talk" seminar in Chicago on October 22nd.
Follow me on Twitter: @jackbechta