September 04, 2013 -
Jack Bechta
Injured Reserve rules need an overhaul
Picture this… A team pays a player millions of dollars for his services. That same player then fractures a bone in the last preseason game. The injury takes 10 to 12 weeks to heal. Player is young and can help team. Team needs player badly. Owner wants his investment for player to pay off. The defense is partly designed for his particular skill set. There are also two other important players on the team that were injured in the preseason. The team's executives now have to make a decision as to what players they waive injured, place on (new) designated short term IR or permanent IR.
A few quick definitions:
Permanent IR: Players with a major injury will be put on a team's Injured Reserve (IR). These players may not return to the active roster for the rest of the season and the club retains their rights. These players are paid their full salaries or a split amount ( usually journeymen and later round picks) as negotiated in their contract.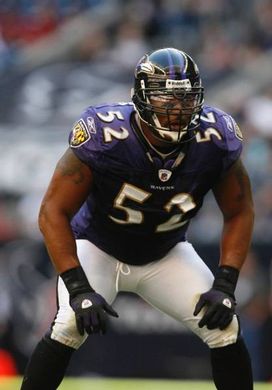 ICONThe new IR-Designated for Return rule allowed Ray Lewis to come back just in time for the playoffs.
Short term IR/Designated for Return: A new rule modified in 2012 allows one player per team to be reactivated from the IR list. A player with a major injury placed on the IR list must be immediately "designated for return". The designated player is eligible to return to the active list if he has been on the IR for at least 8 weeks from the date he is placed on IR.
Waived/Injured: When a team waives an injured player any other team may claim him. If a player clears waivers the player is immediately reverted to IR or the team will negotiate an injury settlement to allow the player to pursue other opportunities with another club.
Injury settlement: Instead of putting the waived/injured player on the IR for the rest of the season a team will negotiate an injury settlement if the player has a chance of returning from the injury in that season. Once a settlement is reached that player is released and free to pursue another team. The amount of the settlement is based upon the number of weeks the player is "estimated" to be unable to play. This comes in the form of a team doctor's opinion and a second opinion doctor of the player. For example if a player is estimated by the team doctor to be out 5 weeks but the second opinion doctor believes it could take up to 8 weeks, the agent will seek to have the player paid for as close to the 8 weeks as possible, 8/17th's of his total year's salary.
Injured reserved rules are outdated for the today's NFL. Players are coming back faster and team doctors and trainers are doing a better job of diagnosing injuries. Everyone in the industry (agents, GMs, coaches, trainers, and players) all despise the current IR rules and process. They are very rigid and limiting for the amount of players who get hurt each year on each team. Everyone loses when a player, who may be able to play during the season he is injured, is put on IR for the year.
The current rules stink! There needs to be more flexibility when and how players can come off of IR. It's always a topic that seems to be important going into owners meetings and CBA renewals but it always gets little attention.
Players have short careers as it is. They work so hard in the offseason and during camp. To lose an entire season because of an injury that may take 4, 8 or 12 weeks to return from, is devastating in the scheme of things. Todays IR rules don't match the needs and conditions of today's game. In discussing the options for one of my injured players just last week, I recommended that the team put my player on designated IR. The team exec's reply was that, "the GM and head coach are still trying to figure out how to best use the new designated IR option. As of now, they want to keep it available for use during the season." After hearing that, my sense is that most teams haven't figured it out yet and just like everybody in the NFL, they wait to see how somebody will use it in a successful way and then copy it next year. I'm curious to see how many teams actually will use it this year.
One reason IR rules became so rigid over the years is that teams like the Raiders and Redskins in the 80's used it to hide young talent. Players were told to fake injuries so the team can hoard young talant. And it occasionally is still being done, but it's not as prevalent. Coaches would instruct players to take a dive in the last pre season game and then then they got placed on IR. Then they would practice on the scout team for the entire year after taking just a week off to fake nurse the fake injury. With the expansion of the practice squad there is less need for this maneuver and the penalties from the Commissioner's office are much bigger.
In speaking with a few retired and current GMs they would like to see something more like baseball has. Whether we can expand the total roster by 5 or more players or create a versatile IR system where players can be sidelined for a specific term of 3, 6, 9, or 12 weeks. A change would make more sense for everyone. Too many seasons are being wasted by outdated rules in dire need of an overhaul.
Follow me on Twitter: @Jackbechta